Good morning, blogosphere. Well, wait. Let me rephrase. Morning, blogosphere. There. That's much better. It is morning, but it certainly hasn't started out good. Though not horrible, so maybe the good can stay. Wow. I'm full scale babble already today, aren't I? Let me explain why I am here at this early hour (and yes, I realize that it isn't actually that early, and by the time I get this posted, it will be even later, but for a Sunday morning following a Saturday night bedtime of 2 am, it is ungodly early for me), drinking my chocolate creamer coffee and writing, instead of blissfully snuggled in my bed.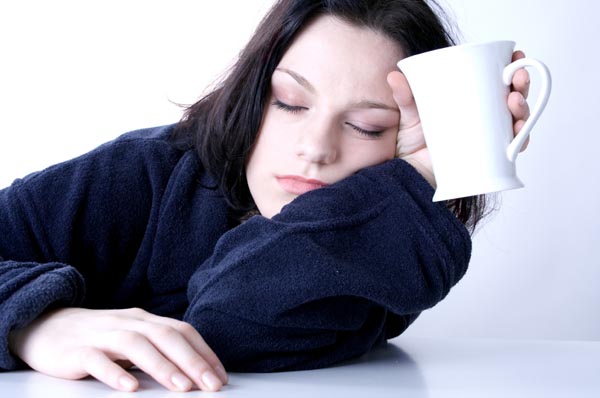 My four year old (whom I still do not have a nickname to use for him here, what the hell is wrong with me that I can't come up with a nickname that illustrates some of his personality?!) gets up pretty early in the morning (by my standards) about 99% of the time. When he goes to bed at his regular bedtime, I can pretty much count on him being awake by 6:30. When he stays up until his later, summer bedtime, he usually won't sleep past 7:15. So, like clockwork, he was in my bedroom at 7:05 today. Now a year ago, that would have been pretty brutal having just gone to bed at 2 am. But now that he's older, I'm working out a system so that even if he won't sleep in, I can be a night owl and still get close to the amount of sleep I need. Apparently there are some kinks in the system that need to be worked out.
Anyway, 7:05 arrives and he is in my room, which immediately tells my dog he needs to get up too because it must be time for breakfast. He's got an internal meal clock that is infallible too. He knows exactly when his meal times are and will start whining one hour before said meal time, causing me to lose my mind listening to the whining. But, I've gone off track again. (I know. Shocker.) Back to 7:05. The little one is awake, the dog is ready to eat, so I stumble my way out to the living room (opening my eyes as little as possible to avoid the light from forcing my brain to wake up), turn on the TV while he turns on the Xbox so he can play his game (probably not winning any mother of the year awards, but when a girl's gotta sleep, a girl's gotta sleep). While this is going on, my dog is doing his version of a happy dance around my feet. I can't remember if I've mentioned it before, but my dog is a miniature dachshund, aka little weiner dog, so he's fragile. Those long backs can get injured easily and his happy dance has me slightly concerned that I'm going to trip and fall on him. Which I'm fairly sure would jack up his back. But we manage to get the TV on and switched to the Xbox input without incident. Then I head to the kitchen with the dog racing ahead of me, where he proudly parks his ass down on the rug by his bowls. I open the cupboard and refrigerator, pulling out Cheerios and orange juice. And no, that is not for the dog, which I'm sure you figured out, but left him wondering what the fuck I was doing. Which is strange because we go through this same routine everyday.
I poured some cereal in a bowl and some orange juice in a cup and put it on the table for the little one. Unfortunately, it was not yet time for the dog's breakfast, so he was left sitting by his bowl while I kissed little one's head, told him his breakfast was on the table for him, and puttered back to bed. I climb back under the sheet, put the dark sock I keep on my nightstand over my eyes (I really need one of those sleep masks, but this works), and fall back asleep. Jump ahead to 7:40. Little one is calling for me so I yank my sock off my eyes and go to see what he needs. (And to put the dog's food out since it is finally time for his breakfast. We're smart and have his bowl made the night before so all we, I mean I, have to do is take it out of the fridge and give it to him. He's on a strict diet of dog food and pumpkin and it's a real pain in the ass to try to put that together when you're trying to sleep while standing.) He is sitting at the table and asks if we had any more "bendy" straws for his juice. I tell him no. He asks if I forgot to buy more and I say yes. Which, technically, is a lie because I said when the last box was getting low that I wasn't going to buy any more straws. He said he would use the other straw (one of those that came with a big water bottle), but I told him it was in the dishwasher and that he would just have to drink his juice like a big boy. And I head back to bed.
7:43. Yes. Three minutes later. I'm not even making that up. Little one is calling for me again. I yell from my bed to try and figure out what he needs this time and if I really need to get up to take care of it. (I'm sure Hubby was just pleased as punch that I was yelling six inches from his head, but I say tough cookies to that.) Little one wasn't giving me any indication of why he needed me, but was still calling for me, so I again climb out of bed. And now I'm really starting to get grumpy because getting called out of bed two extra times is not part of the system. I knew he wasn't hurt because he didn't have that tone in his voice. It was just his regular, 'I need something, so come take care of it' tone. I get to the dining room and see him frantically mopping up the table with some napkins. (God bless his little soul for trying to clean up the mess!) I asked if he spilled his juice and he said yes. So I grab some more napkins and start soaking up the juice on the table. Then I glance down and see a puddle, yes a puddle, of orange juice under his chair. I think I made some kind of noise resembling an 'oh no!' sound, but it's all a little bit blurry. I run to the kitchen grab a washcloth, wet it, and run back to start soaking up the juice on the floor. (Why I wet it, I'm not really sure because clearly something that is already wet is not going to have as much absorption as something that's dry, but my brain was still not clicking yet. I think I figured since it was juice it would be sticky so I'd need to wet it down to clean it. I guess I forgot about the whole 'having to get it off the carpet first' part.) As I'm trying to soak up the juice on the floor, I see that he is sitting in a puddle on his chair. There is juice all over the place. His shirt is wet, his arm is soaked, legs, feet, underwear, everything. There is literally 7 ounces of juice on him, the table, his chair, and the floor. Awesome. I grab another towel (dry this time, because I realize I'm an idiot for trying to use a wet one) and start soaking up the juice on his chair so I can get him off of it without dripping. He stands up on the chair and proceeds to stick his toes in the puddle of juice and swirl it around like it's a freaking rain puddle! I yell at him to stop doing that, get it all soaked up and him dried off, and haul him into the bathtub. After his bath, I finished cleaning things up in the dining room.
While all of this is going on, I'm asking him how it happened that he managed to spill his entire cup of juice. Have you ever tried interrogating a four year old? I bet even the most seasoned detective or FBI agent would crack before getting a real answer out of him. The best thing I got was, "It just didn't work." Well, no shit, Sherlock. The juice all over my carpet is evidence of that. I still don't know exactly how he managed to dump all that juice.
But I do know one thing.
I'm buying more straws.