The lovely Randy Girl over at Random Girl Blogs had a post Friday titled, "'Soft-Core Friday' If You Had a Sex Life, Would You Worry About Mine?" (She has some really incredible writing, so if you aren't a follower of hers already, you really should be.) When I saw the title, I immediately started thinking about why people are so interested in other people's sex lives. Little did I know that it was actually lyrics from a song. But my brain was already running away with the idea of why we care about the sexual activities of other people.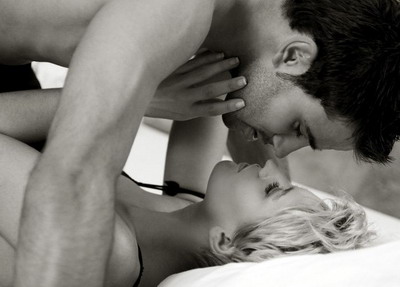 Even though I have a sex life of my own, I'm curious about how, where, with whom, and how often other people are having sex. And if I had to guess, I would say a high percentage of people are the same. (Although I must add the caveat that when I asked my husband about this subject, he said he doesn't wonder about other people's sex lives. So maybe women are more interested in other people's sex lives than men. Maybe men are only interested in their own. I don't know. This is all conjecture on my part.)
But anyway, back to the subject at hand. Why am I interested? Is it because I'm a big horn ball? Possibly so. I'll be the first to admit my libido is most likely higher than the average. That's probably why I devour romance novels like I do.
Am I a voyeur or a gossip? No on both parts. I don't want to watch you and I don't talk about your stories to other people. (Unless you count here on my blog, but I don't use names and you wouldn't know the people I refer to anyway! That doesn't make me a gossip, does it?!) Although, maybe I do have a small gossip living inside me. I really do wonder about who's sleeping with whom. Especially married people that just don't seem compatible. I've talked about this before, here, and I know that it's wrong, but I just can't seem to help myself.
What I really think is the reason is that I want to see if my sex life is normal compared to others. You know, normal in the sense of regularity. Yes, I know that normal is whatever works for you and your significant other, but I like to find some benchmarks so to speak. I talked to someone who said she and her husband have sex three to five times a week. I was amazed at that! Then there are other couples who rarely sleep in the same bed. So based on those two extremes, I figure my sex life is probably pretty average.
But it's more than needing to know that my sex life is normal. It's also because I am constantly looking for ways to make mine better. Whether that means different ways for foreplay, new positions, or exciting locations (not that it's feasible for me and Hubby to have sex anywhere other than our bedroom, but it's the idea I guess), I'm constantly storing the information away for future reference. I mean, who doesn't want to spice up their love life? No one wants their sex life to get boring or stale. So I think of it as researching. What can I do, or can we do together, to make things more exciting?
So I'm going to listen a little more carefully when someone is talking about sex. You never know when a great idea will fall into your lap!